The traditional manufacturing method which is based on handwork
The Sugihara paper is a high-quality Japanese paper carefully crafted using the traditional hand-made method.
This process which consumes a lot of time and effort will be described below.
How to Grow "mulberry" used as the Raw Material
We would like to introduce how to grow mulberry which is the raw material for the Japanese paper.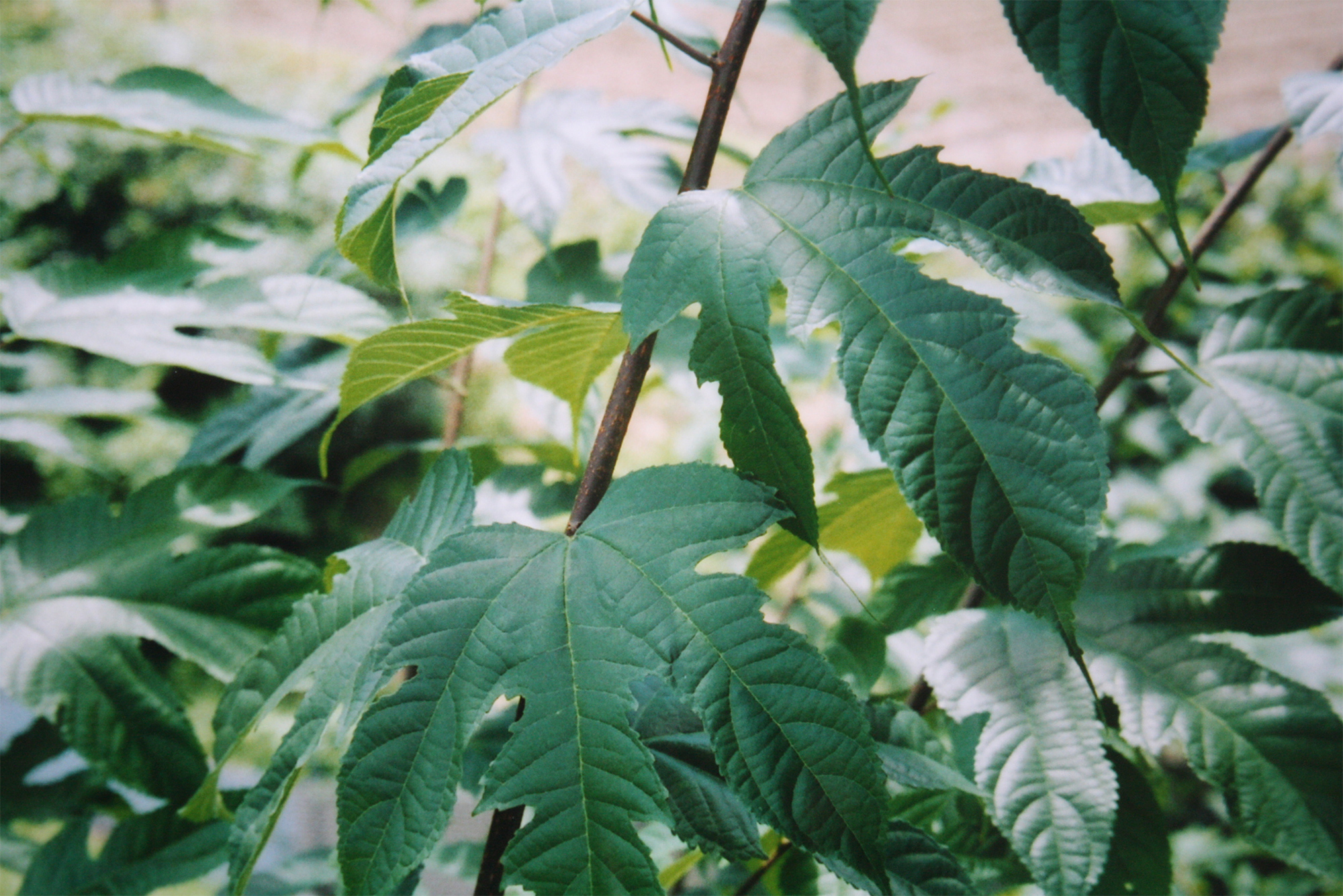 In Taka-cho, we are promoting cultivation of mulberry trees to support the production of the Sugihara paper.
The locally grown mulberry is particularly suitable as the raw material as its fibers have white color.
01.

Planting

From late November to late March Planting of trees into well-drained loam.

02.

Fertilizing

Adding fertilizer or lime 20 days before germination in March-April.
Adding chemical fertilizers immediately after the rainy season.

03.

Pruning

In the first year from planting, one or two main branches are left, and starting from the next year, two or three more branches from the branches left in the previous year are left.
When the trees mature, they will have more than 10 branches per tree.

04.

Trimming side sprouts

Sprouts coming out of the middle of the abovementioned branches shall be removed from June to September. Then you will have good quality bark.

05.

Cultivating, weeding, laying straw

It is appropriate to conduct it from April to September.
Straw (grass) is important for preventing drying in the summer.

06.

Harvesting

December-January
Using a sharp sickle, two shoots at the root of the main branches are left and the rest are cut.