SUGIHARA PAPER
The traditional Japanese paper which is proud of its long history
From back in the day, the Sugihara paper has been greatly contributing to the culture of papermaking in Japan as one of its representative artefacts.
This Japanese paper (washi) tradition was born in Sugiharadani situated in the northern part of Taka-cho in Hyogo Prefecture, and is believed to have descended from a 1300-year-old lineage of the Harima paper, continuing to hand down the ancient techniques of its production to this day.
Born from the icy-cold and clear waters of deep valleys of Taka-cho with its harsh and snowy climate, this paper's main characteristic is its gentle whiteness and the warmth which comes from its softness to the touch.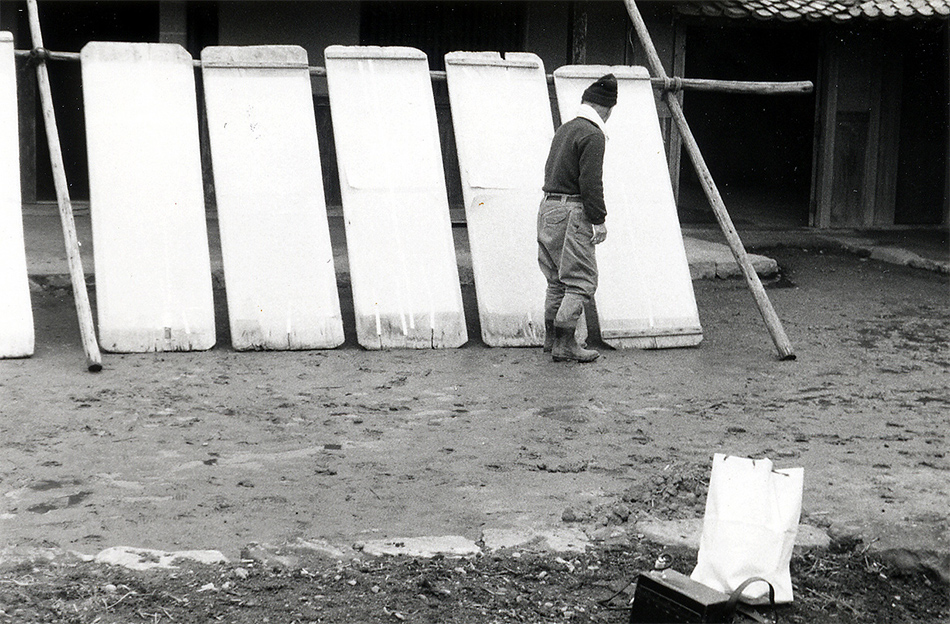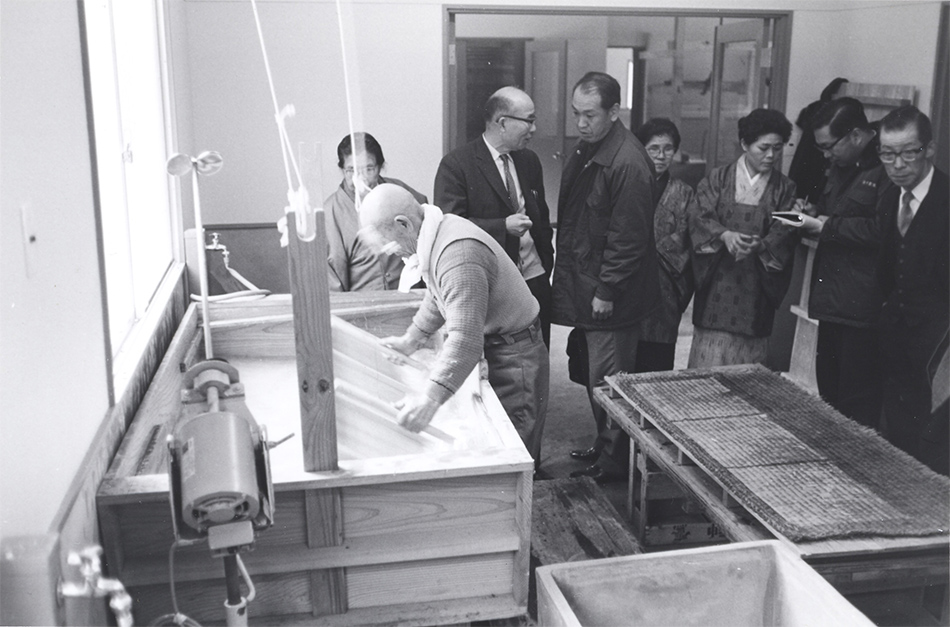 PROCESS
The traditional manufacturing method which is based on handwork
The Sugihara paper is a high-quality Japanese paper carefully crafted using the traditional hand-made method.
This process which consumes a lot of time and effort will be described below.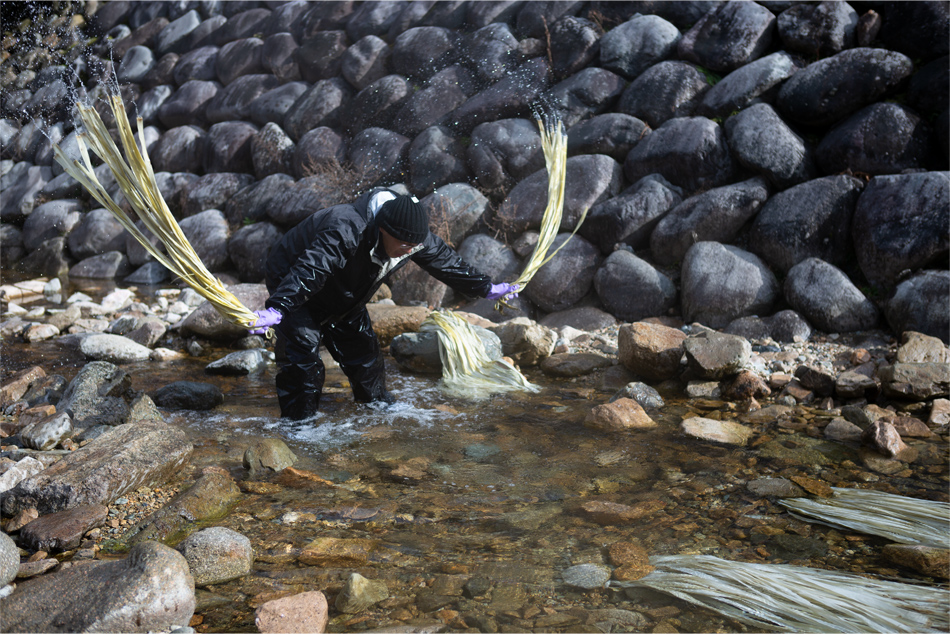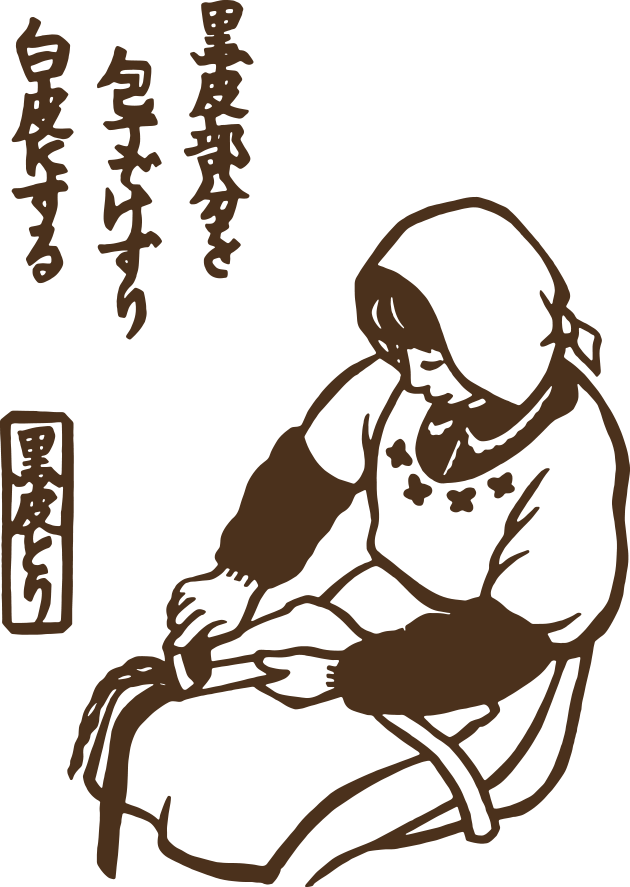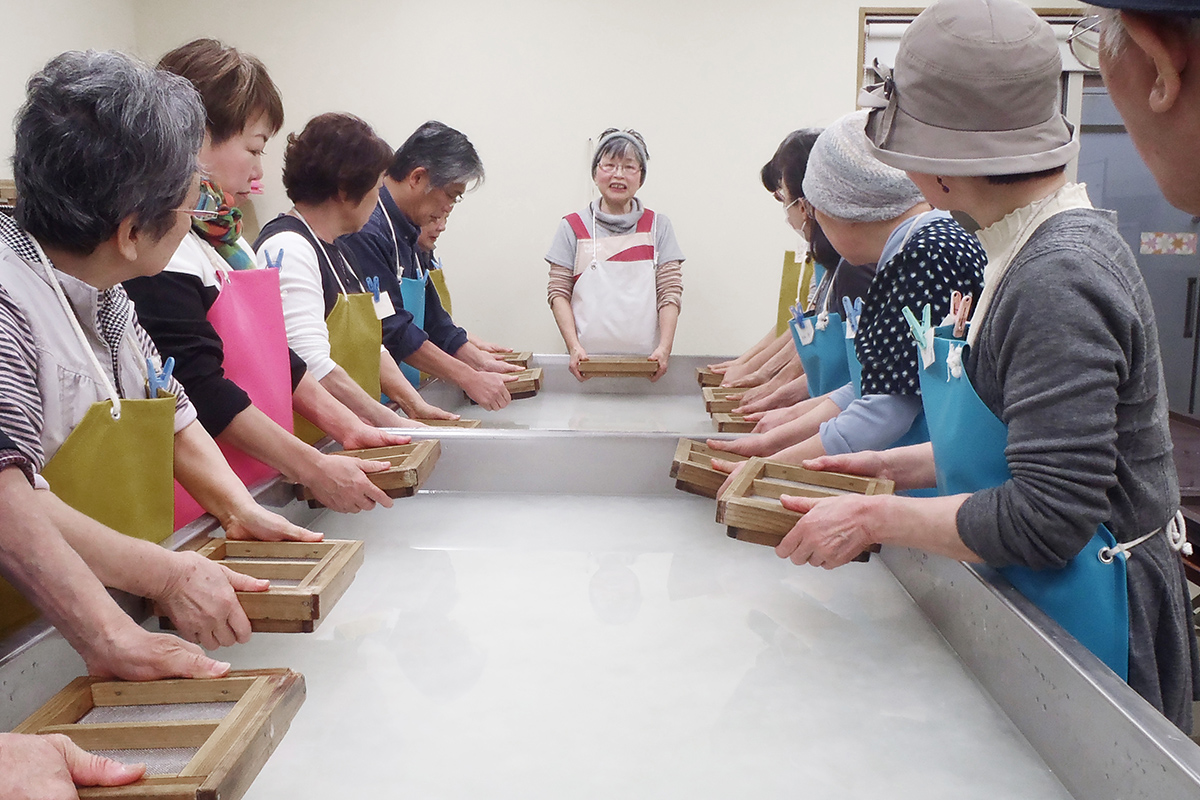 EXPERIENCE
Japanese papermaking experience
At Sugihara Paper Village, you can make a reservation for a Japanese papermaking experience lesson. Why don't you create your own original Japanese paper?